Why reform now?
Half a century after Japan established universal health insurance and pension systems, Japanese society has changed dramatically, with the aging population, the declining birthrate, changes in the employment situation, and the emergence of poverty and income inequality problems. To meet these changes, Japan needs to reshape its social security system, which builds on "mutual support to create peace of mind." This is a necessary step to protect, evolve and maintain the social security system.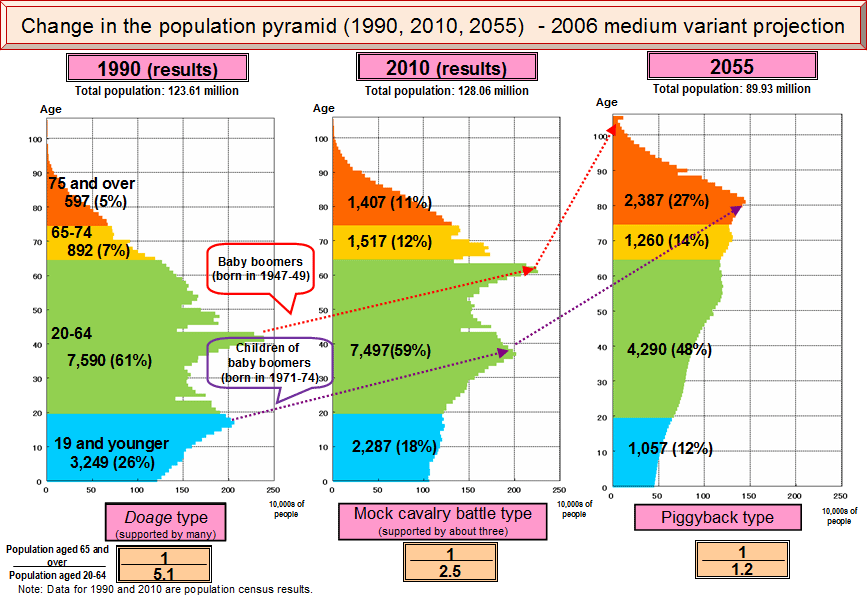 The demographic structure will change over a long time.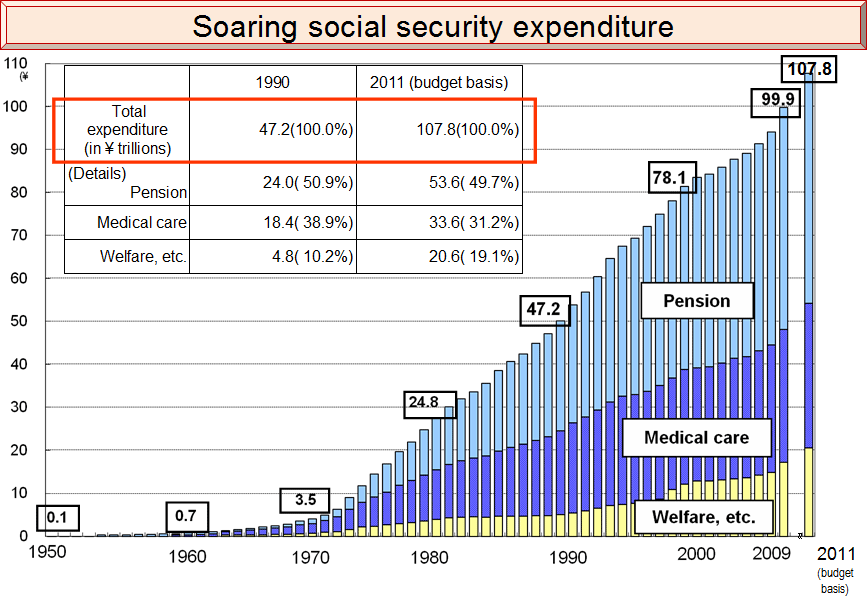 The total social security expenditure has more than doubled over the past 20 years.
That is expected to increase further as the population ages.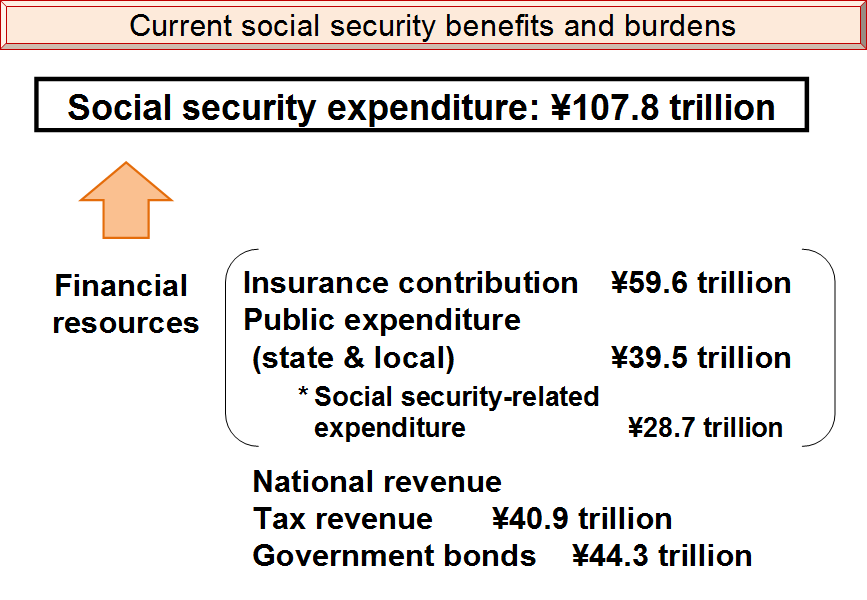 Social security is funded by large amounts of "public expenditure" along with social insurance contribution.
This public expenditure on social security accounts for a large part of the national revenue.
The national revenue comes from tax revenues and government bonds issued in even larger amounts.
This way, we are passing the burden on to future generations. If this continues, our children's and grandchildren's generations will be driven into excessive debt.
This is why the "Comprehensive Reform of Social Security and Tax" is needed now, which seeks to simultaneously achieve a reform of the social security system and a fiscal consolidation that prevents the burden from being passed forward.